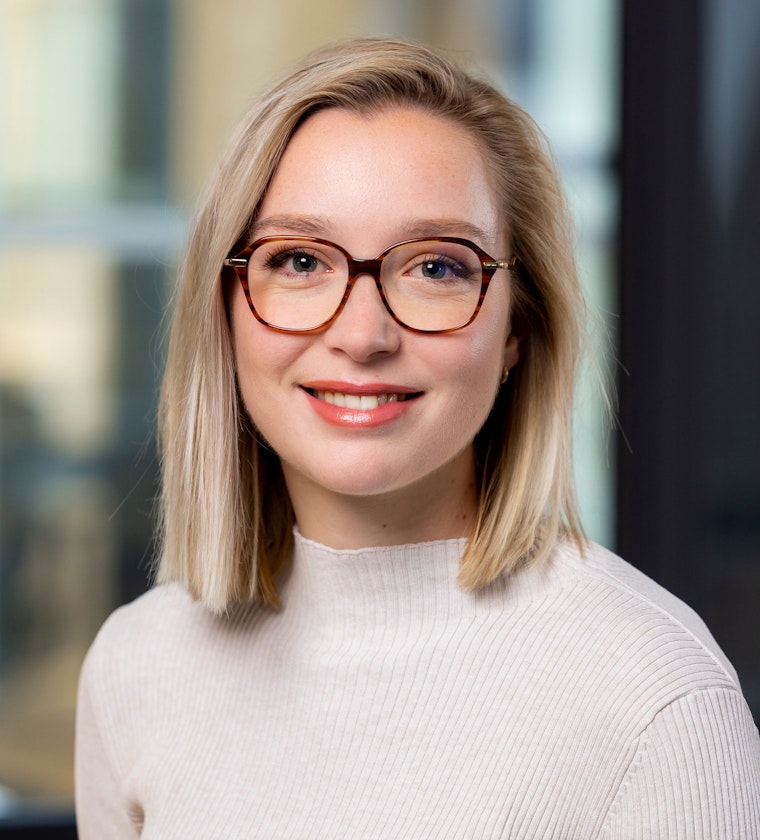 Emma Bronkhorst qualified as an attorney at law in 2019 and specialises in business law. After graduating from the University of Groningen, she traded the easy-going atmosphere of student city Groningen for the businesslike hustle and bustle of Rotterdam. She feels completely at home in Rotterdam with its no-nonsense mentality.
Born into a family of entrepreneurs, Emma knew at an early age that she wanted to make a career in business law. The interplay of legal relationships between everybody who is involved with a business, from suppliers to shareholders, has always fascinated her. So she now focuses on trade and contract law within our firm.
Emma assists clients when drafting and analysing contracts, and advises both private individuals and companies in trade and contract law disputes. She draws immense satisfaction and energy from explaining situations in easily understandable language and offering clients practical and concrete solutions that really benefit them. Emma enjoys creative pursuits outside office hours. She plays the piano and likes to paint. She also enjoys more strenuous activities like skiing and rowing.