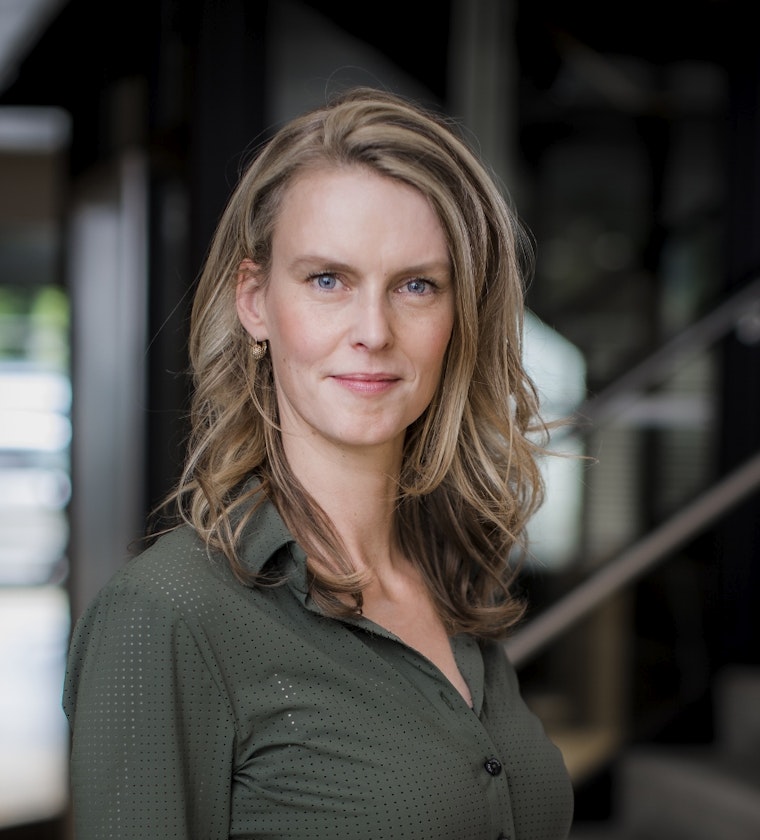 Administrative and environmental law
Christine Visser is partner at our firm and specialises in administrative and environmental law. She started working as an attorney at law in the field of administrative law in 2004, and has specialised since in environmental law and nature conservation.
Christine specialises in issues related to zoning plans and permit procedures for infrastructure projects, and business and residential housing developments. She is also inspired by the complexities of environmental and nature conservation law. At Ten Holter Noordam advocaten, Christine is part of the Building Industry market area where she applies her broad knowledge and experience of environmental law with great effect on behalf of (project) developers, housing corporations and investors who need assistance in getting complicated projects off the ground. She is capable of assisting these parties at all stages of the project. For example, she often negotiates with the authorities involved at a pre-project stage in order to obtain permits promptly and quickly, and, when things do not go as smoothly as hoped, she also regularly appears in court or before the Council of State if litigation proves to be necessary.
Clients appreciate Christine for her extensive knowledge of complex laws and regulations, her clear use of language and her skilful and customer-oriented approach. Thanks to these qualities, she has been listed in Chambers and Partners, the international compendium of top lawyers and legal firms, since 2018.
'She enters the rankings on the back of glowing market feedback, with clients describing her as "very knowledgeable, practical and effective in handling cases," as well as being "pleasant to work with," and providing "great client service." She offers a high level of experience in administrative law, planning, zoning and environmental impact. She also offers capabilities in litigation relating to planning and environmental law.' (2021)
'Christine Visser of Ten Holter Noordam is recognised for her work on planning and environmental law, with particular expertise in assisting developers with zoning and permitting matters. She also advises public sector clients on emissions regulations. A client summarises her experience: "She has immense subject expertise on nature conservation laws and is able to approach the matters with an open mind, providing practical advice on complex legal issues. She is able to adapt quickly to any changes."' (2022)
Christine publishes articles on her field of professional expertise in both legal publications and on LinkedIn. She also likes to share her knowledge at seminars and meetings and is a member of the general complaints committee of the municipality of Barendrecht.