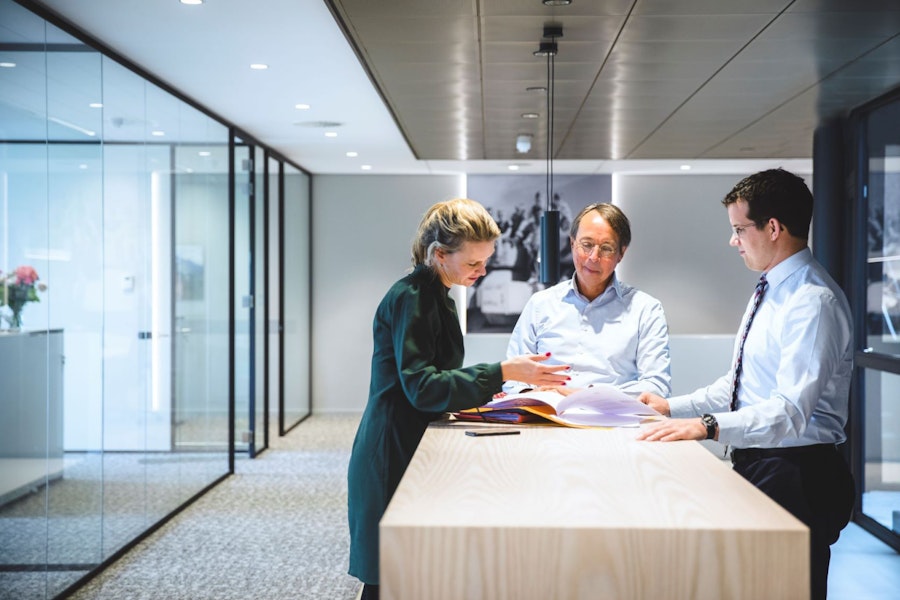 Administrative and environmental law
A zoning plan is amended contrary to your wishes, an environmental permit is not granted or you face an administrative penalty as a government agency. Issues like this are the order of the day for our specialists in administrative and environmental law. They offer support and counsel to both government bodies and market parties. We are aware of the different interests at stake: matters that affect the human environment, environmental requirements, enforcement or collaboration between government bodies.
What is administrative and environmental law?
Administrative and environmental law not only regulates the (legal) relationship between organisations and government bodies, but also between government bodies themselves. All these parties are regularly affected by administrative law. Our attorneys at law specialising in administrative and environmental law advise and litigate on issues where a government body is involved. The actions of the government are central in administrative law. Aspects of private law and European law are also involved in many cases. Environmental law also involves actions on the part of the government, with a specific focus on matters that have an effect on the physical habitat (environment and spatial planning).
We advise both government bodies and market parties
Regardless of whether you are a government body or market party, we assist you with permit procedures, (changes to) zoning plans, enforcement and supervision of enforcement, subsidy regulations, sanctions law (administrative penalty) and access to public information (the Government Information (Public Access) Act, with the possible addition in the near future of the Act amending the Transparency in Government Act).
Our attorneys at law also assist with agreements involving government bodies. For example, agreements between two or more government bodies such as joint arrangements or collaboration agreements. But also agreements between government bodies and market parties, such as anterior agreements or contracts for services.
Collaboration between our specialists
Our attorneys at law specialising in construction law, criminal law and tender law work closely together to support you in matters involving competition aspects and other property law aspects, or issues under criminal and sanctions law. We feel it important that we know your organisation well. Only then can we offer you the quality and expertise you are entitled to expect of us. Combined with a practical and fast approach.