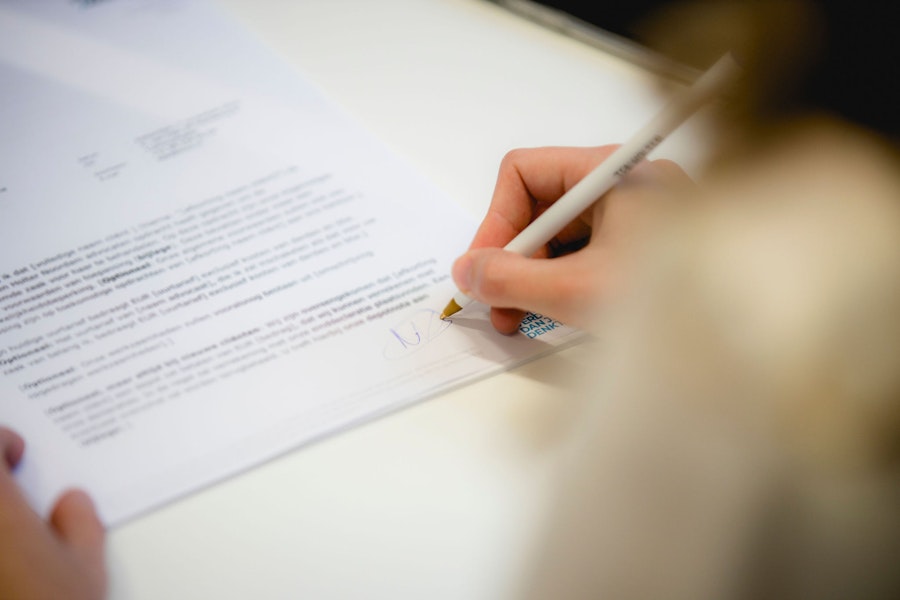 As an entrepreneur, you make agreements with suppliers, customers or other parties with whom you collaborate on a daily basis. Your general terms and conditions also generally apply in these situations. Our attorneys at law can assist you with virtually all aspects of national and international contracts; from initial negotiation to drafting contracts and litigating if disputes arise. Has the other party defaulted, or do you want to dissolve a contract? We advise you on the legal recourses available to you to enforce compliance or terminate a contract.
It is wise to seek legal advice as early as possible during the negotiation phase or when drafting the legally binding contract. Doing so can avoid disputes about a contract and lengthy procedures. Our attorneys at law are happy to contribute their expertise at an early stage to avoid possible pitfalls and pre-empt risks in the contract to be concluded.
We look for solutions in commercial disputes
Obviously, we start out by looking for a solution that both parties can accept. If this proves impossible, we assist you with the legal procedures. We have a great deal of litigation experience, both in a court setting and when dealing with arbitrators. Obviously, we are also experienced in initiating proceedings to seize assets to safeguard your rights.
Comprehensive service through collaborations
Commercial contract law covers a wide range of legal aspects. Each of which is associated with specific dos and don'ts. So our attorneys at law have specialised in sub-areas to ensure that they are always fully knowledgeable about the regulations and the latest developments. Would you like to know more about what we can do for you? Please refer to our Team page for details of whom you should contact.